【Dining Catering Plan】Dinner will be delivered to your accommodation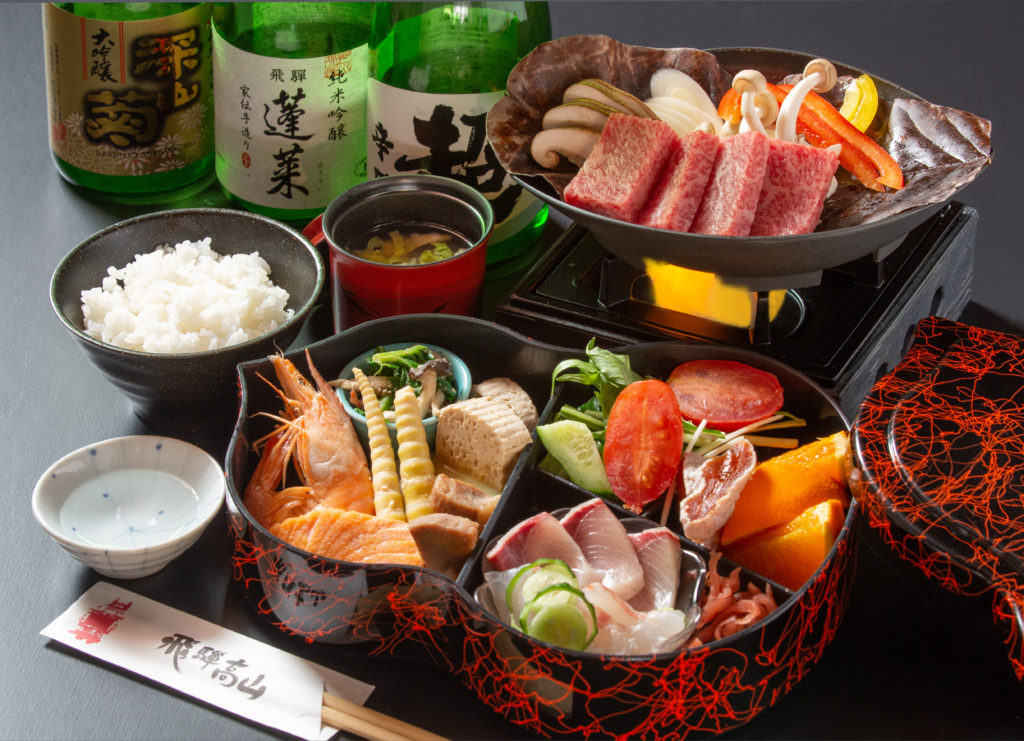 IORI STAY has started a plan with dinner catering service.
IORI STAY provides guests with an authentic Japanese breakfast, but we have now started offering a plan that includes dinner catering service in a traditional townhouse. Guests can enjoy their stay safely without even going outside of the accommodation.
This plan is recommended for those who would like to:
Have dinner in your room.

Spend a relaxing time with just a couple, family, or friends.
Enjoy dinner safely without going out.
Enjoy Japanese food made with fresh ingredients from Hida.
With this dinner catering plan available for only IORI STAY guests, dinner will be delivered to your townhouse.
Three types of authentic Japanese set menus are prepared by our chef who was trained at a famous kaiseki restaurant in Kyoto and Kakusho, one of the most prestigious traditional restaurants in Takayama.
This is a private dining experience, so couples, families, and friends can enjoy it safely and comfortably.
Three types of dinner courses
Guests can choose from the following three types of dishes.
1.Hoba Miso Grill with Hida Beef Set
2.Hida Beef Sukiyaki Set
3.Yellowtail Shabu-shabu Set
※Please select the menu and number of meals when you make your reservation.
Dinner will be delivered between 6pm and 6:45pm.

If you have any dietary restrictions, we will do our best to accommodate your request. Please contact us in advance.
Children's menus are also available. Please consult with us in advance.
Please cancel or change meals at least three days before your check-in date.
Stay Longer Campaign is also applicable to the dinner plan, yet no discount is applied to the price of dinner.
When making a reservation, please select the number of meals times the number of nights you wish to have dinner.
Example:
3 people, 3 nights, only 2 nights for dinner (Hoba Miso Grill with Hida Beef & Hida Beef Sukiyaki Set on separate days).
– Select Hoba Miso Grill with Hida beef Set x 3 people x 1 nights = 3
– Select Hida Beef Sukiyaki Set x 3 person x 1 nights = 3
TAKAYAMA
For IORI STAY in Takayama
HIDA FURUKAWA
For IORI STAY in Hida Furukawa