Designer and Artist MITSUME @SHIROYAMA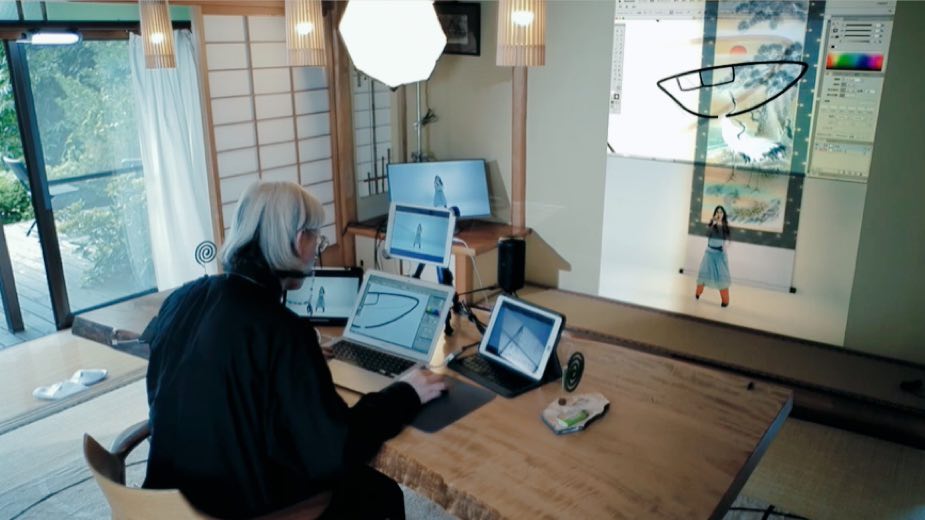 World-renowned designer & artist MITSUME stayed at IORI SHIROYAMA to create a new work of art. The image is part of a video that was exhibited at the VIRTUAL Crunchyroll EXPO with MindaRyn, an ani-song singer from Thailand who is now attracting worldwide attention with nearly one million registered users on her YouTube channel.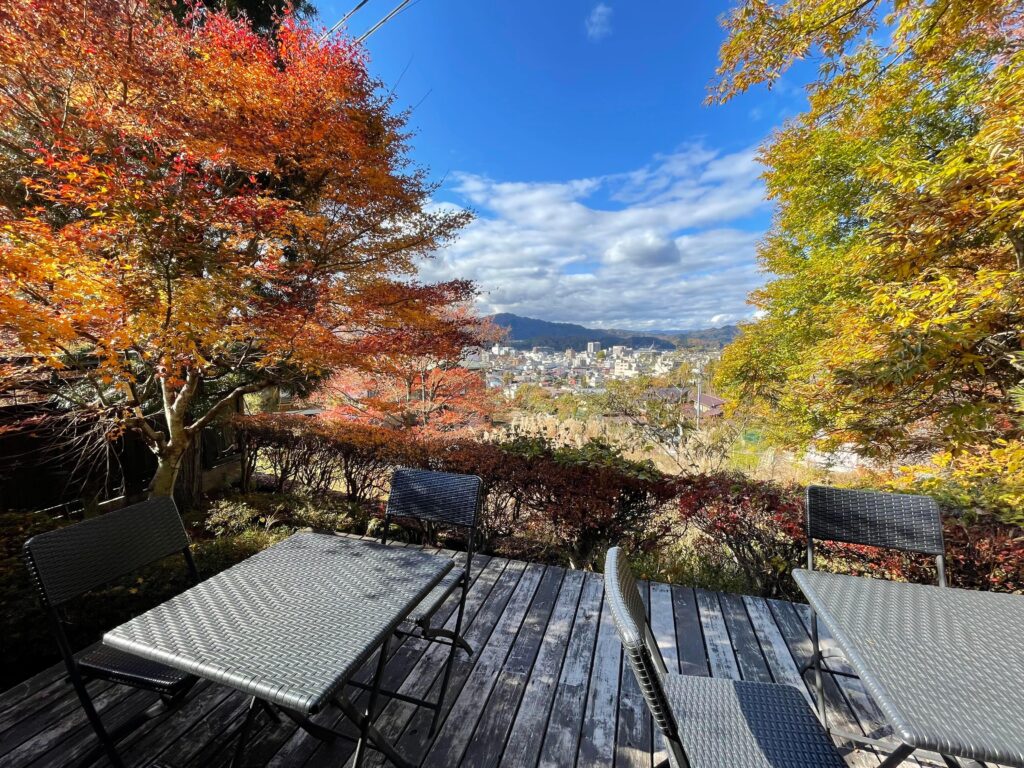 IORI SHIROYAMA is a beautiful Japanese architecture that was once the residence of a samurai family, and was renovated by Hida's artisans while maintaining the sukiya-style atmosphere. Located at the foot of the former site of Shiroyama Castle, a famous hiking course, it offers a panoramic view of the Takayama townscape. The location is excellent, just a few minutes' walk to the sightseeing area.
The vacation rental machiya townhouse is so quiet that you may forget that you are in the middle of Takayama City, and it is completely private and surrounded by nature. Foxes, squirrels, and even a father and daughter antelope may visit for a drink of water.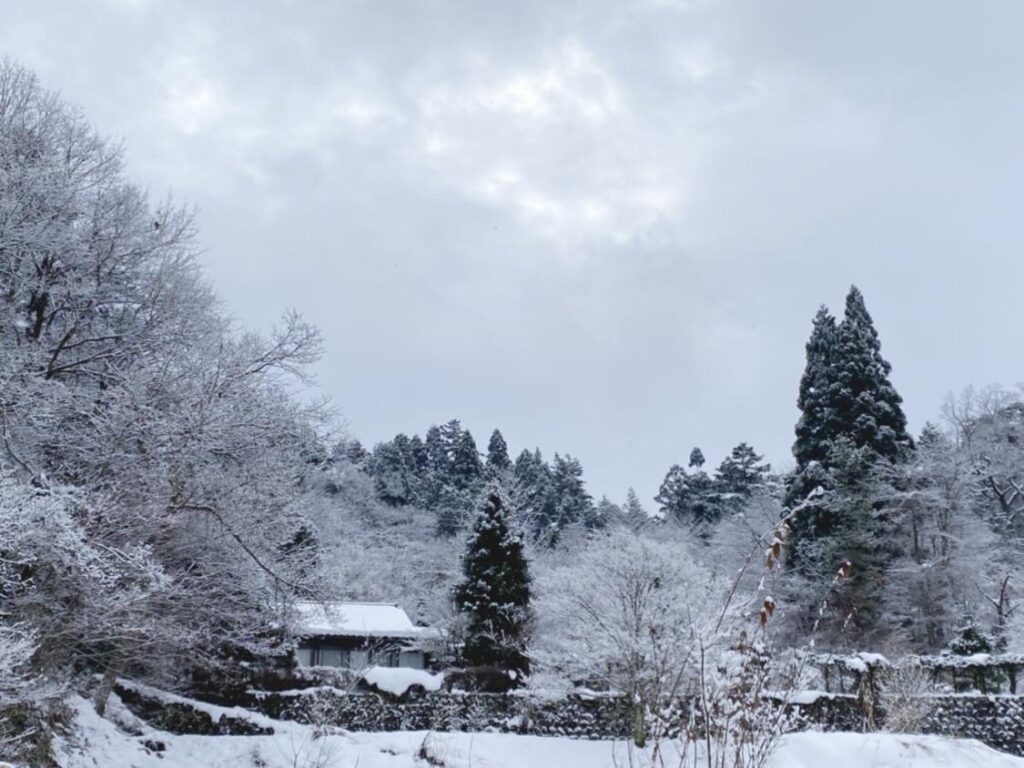 Fresh greenery surrounds the machiya hotel with the arrival of spring, BBQs in summer, and the colorful trees in autumn are enchanting, and the beauty of the autumn leaves, which gradually begin to change in early November, is exceptional! The private villa is also recommended as a base for winter sports, as the city's skiing resorts are only about 20 – 30 minutes away by car.
If you have any questions about how to spend your stay at IORI SHIROYAMA or any other IORI STAY's machiya hotels, please contact the IORI STAY Concierge. We offer a variety of options to enjoy Hida Takayama region throughout the four seasons.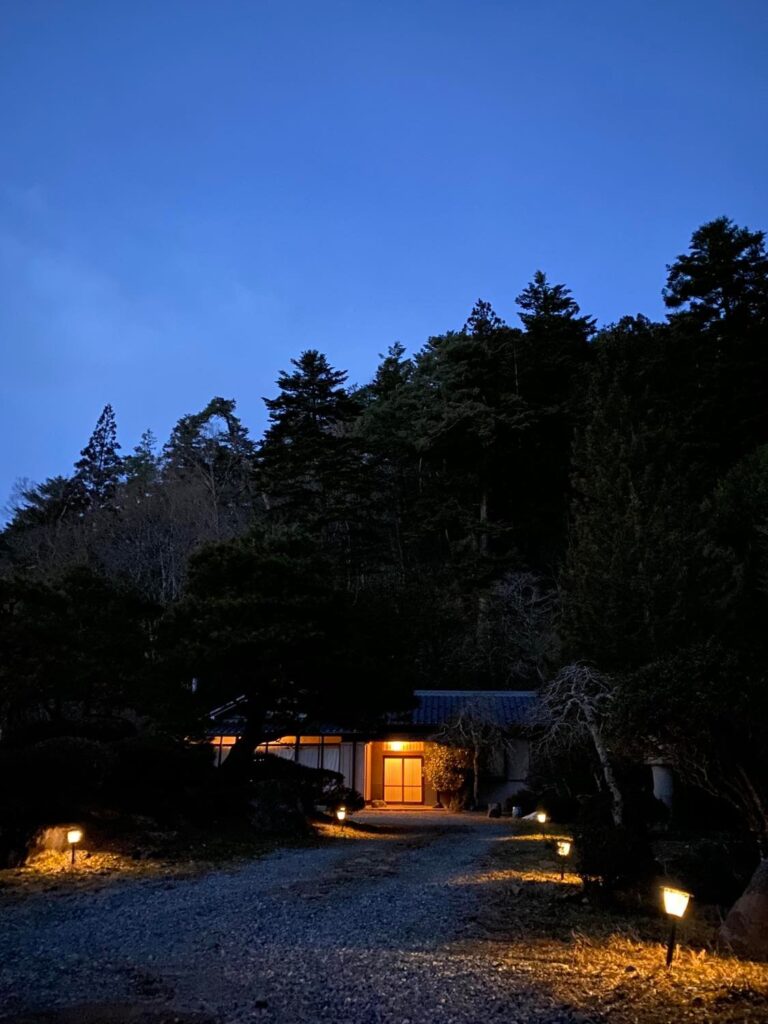 The living room is furnished with Hida furniture made of a single piece of wood. Two Japanese-style bedrooms are surrounded by trees for a peaceful stay. Enjoy a chat on the terrace connected to the living room, or read a book in the morning with a cup of coffee in hand. Please experience an extraordinary experience in this luxurious space.
The large Japanese garden, which shows its beauty in each of the four seasons, looks different from the daytime when the sun goes down. If the weather is good, you will be able to see the stars in the sky.
******************
アーティストMITSUME
[Web]
https://www.mitsume.co
[SNS]
https://www.instagram.com/3eyestakahashi
https://twitter.com/3eyes_takahashi?lang=ja
[Movie created@IORI SHIROYAMA]
https://youtu.be/3Lt2DA-1d20